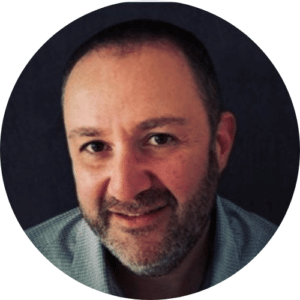 Gary has close to 30 years of experience designing, managing, securing and auditing enterprise systems and networks. He has held various roles throughout his career ranging from Software Developer to Network Architect to CISO. He has advised clients in most every sector, public & private, ranging from small business to Fortune 50.
Gary holds a BA in Computer Science from the State University of New York at Albany and has held multiple technology certifications including: MCSE, CCNA, CCDA, CISSP & CISA designations.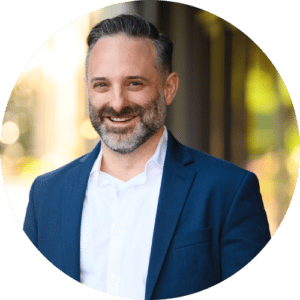 Keith has spent over 20 years advising organizations on how best to manage and protect vital information assets, without impeding the flow of business operations. Industries served include finance, legal, manufacturing, retail, insurance, and pharmaceutical.
As co-founder of Format C:yber, Keith's primary focus is helping organizations identify and determine how to improve their information security posture. A natural problem solver, he takes great interest in devising solutions for both security and business challenges. Keith holds/has held CISM, CASP, and C|ND certifications.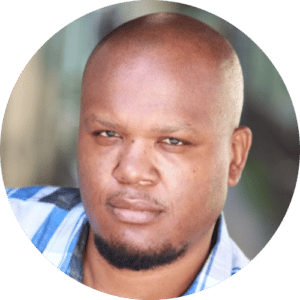 Dhafir enjoys the challenge of bringing tomorrow's technologies to today's marketplace. He has pioneered marketing strategies for emerging platforms – iPhone, Facebook, Twitter, WordPress, mobile, etc. As a web developer Dhafir is focused on HTML/CSS, JavaScript, Node and React.
Dhafir understands the tradeoffs between early adoption of technologies and lasting business impact. It's not enough to be first. A balance must be struck between innovation, sustainably and profit. Excellent relationship builder with a proven track record of closing deals. Results oriented thinker with constant focus on emerging trends.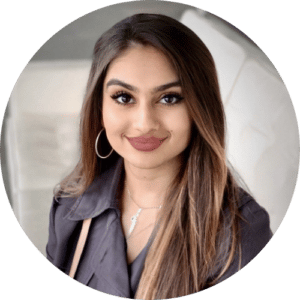 Sanna is an experienced Security and Compliance consultant and a PCI-DSS subject matter expert. She has vast knowledge and hands on experience in many areas of secure technology operations, including vulnerability management, incident handling & remediation, policy & procedure development and audit.
Speaking five languages, Sanna is very well poised and exceptional at verbal and written communications. Throughout her career, she has provided guidance and strategy to senior IT executives in the Retail & Healthcare industries, including Fortune 50 organizations. Sanna's primary focus as a Principal Security Consultant at Format C:yber is assisting firms in minimizing risk by implementing industry best-practice approaches to network defense strategies.
Sanna holds a Bachelors of Science from Virginia Commonwealth University and a Masters Degree from the University of South Florida. She has achieved several technology certifications, including Qualys VMDR and PCI Compliance and is a Certified Data Security Specialist.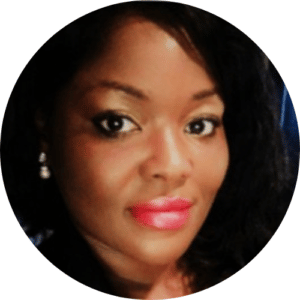 Juliet "Jules" Okafor, J.D., is a cybersecurity professional who has combined her knowledge of the legal system and cybersecurity solution models into success stories across fortune 500 industries throughout the USA. Her ability to scope, plan and design the creation of an OT Cybersecurity Management System framework for one of the largest cruise lines in the world, is testament of her commitment and leadership regardless of the challenge.
Juliet Okafor holds a Juris Doctorate from Temple University, Master's Degree in Public Communications, Bachelor's in Communication, with minor in Political Science
She is a a Member of the following organizations: Forbes Business Council, Member – CHIEF, Member – SANS Security Awareness Summit Advisory Board, Fordham GSAS Dean's Council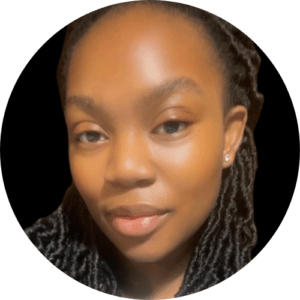 As Director of Staffing at Format C:yber, Chanel handles the day-to-day sourcing of cybersecurity talent, to help our clients rapidly identify the ideal candidates for their staffing needs. She also works to continuously improve the workflows and structure of Format C:yber's staffing operations.
Chanel holds a BS in International Business, Trade and Commerce from Metropolitan State University of Minnesota. She is a philomath and a versatile leader that worked across various industries such as food and beverage, healthcare, manufacturing, software and retail. Chanel is also bilingual in French and English.
Experts In The Format of Security
There are many cybersecurity providers, why choose Format?
Format is here to serve your organization; we're not going to force a 'one size fits all' approach on you. We take the time to understand your organization's unique security and business challenges, and devise a solution that fits your needs.
As they say, Rome wasn't built in a day. Nor are most well designed Information Security Programs and Solutions. We move at a pace that works for you and your team; we're invested in your long term success. 
Strong Foundation of Cross-Industry Experience
While many of the technologies and security concerns are the same from one industry to the next, there are often unique challenges and requirements amongst them. Our broad base of cybersecurity, technology, and business experience across dozens of verticals will offer your organization solutions and insights that combine the best of all worlds.
We know the limits of our ability, which is why we maintain a bench of specialized partners to provide unique services to our clients. If we are unable to provide in-house expertise to solve your challenges, we will gladly introduce your organization to one of our partners that can.
Learn more about how Format C:yber can secure your organization.
Finding the right partner to understand and address your cyber security needs is a decision not to be taken lightly. That's why we offer free consultations to understand your concerns and requirements, the scope of your security goals, while also keeping in mind both business objectives and budget.